Regional Digital Advertising Alliances (DAAs) Release Tech Specifications to Help Brands and Publishers Simplify and improve User Choice Experience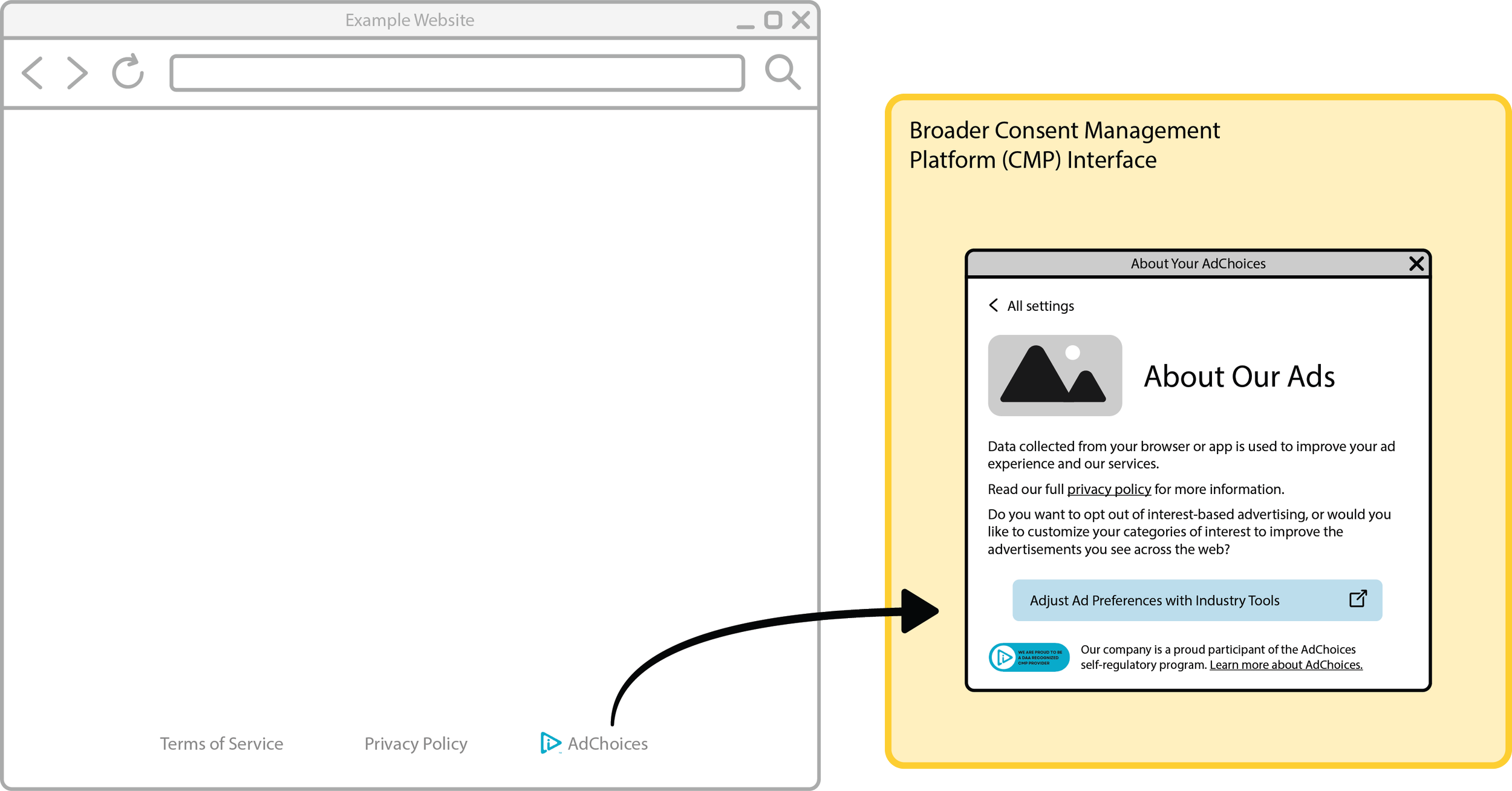 A coalition of leading privacy self-regulatory organizations today launched a uniform approach for brands and publishers to offer privacy choices. These include controls on sites and apps through Consent Management Platforms (CMPs) and the AdChoices program.
Brands, and publishers can integrate the globally recognized AdChoices Icon into a participating CMP's user flow. This gives consumers access to both CMP-specific privacy choices and controls and the industry-wide choices offered through the DAAs' portals. Brands and publishers do this through new user interface guidelines and technical specifications that simplify and improve the user experience.
Traditionally, there has been no technical or UI integration between the AdChoices Icon and CMPs' choice tools. The new guidance and specifications – collectively called the "CMP Complement" – will allow brands and publishers to offer access to both the choices traditionally offered by the CMP and the DAAs' existing broader choice tools for interest-based advertising.
Released by an international coalition of Digital Advertising Alliances (DAAs), the CMP Complement enables participating CMPs to reflect token-based[1] consumer choices across their affiliated web and app properties, so consumers can see choices made by DAA tools across a CMP's footprint if the CMP's customers turn on this new feature.
Read the full article on the DAAC's website: YourAdChoices.ca
Titan Interactif is the DAAC's Quebec French language representative.